How to build a Cove Soffit that has multiple curves? We do a lot of Projects using our preformed curved soffits to build light coves and add cove ceilings. How do you build Coves that snake around a room? Bending drywall in one plane is tough but having a curve snake around is a lot bigger challenge. Here is a recent solution that we did for a premier retail store in New York City. This soffit snaked around more than 40 ft. and through 4 different radius' in plan view. These preformed panels matched the curve and install quickly.  We also created the curved walls to go with the curved soffit. We were able to erect the walls and create the soffit as shown in the picture in less than 30 minutes. Installation on the site is similar. If you have a complex curved wall or ceiling system contact us today!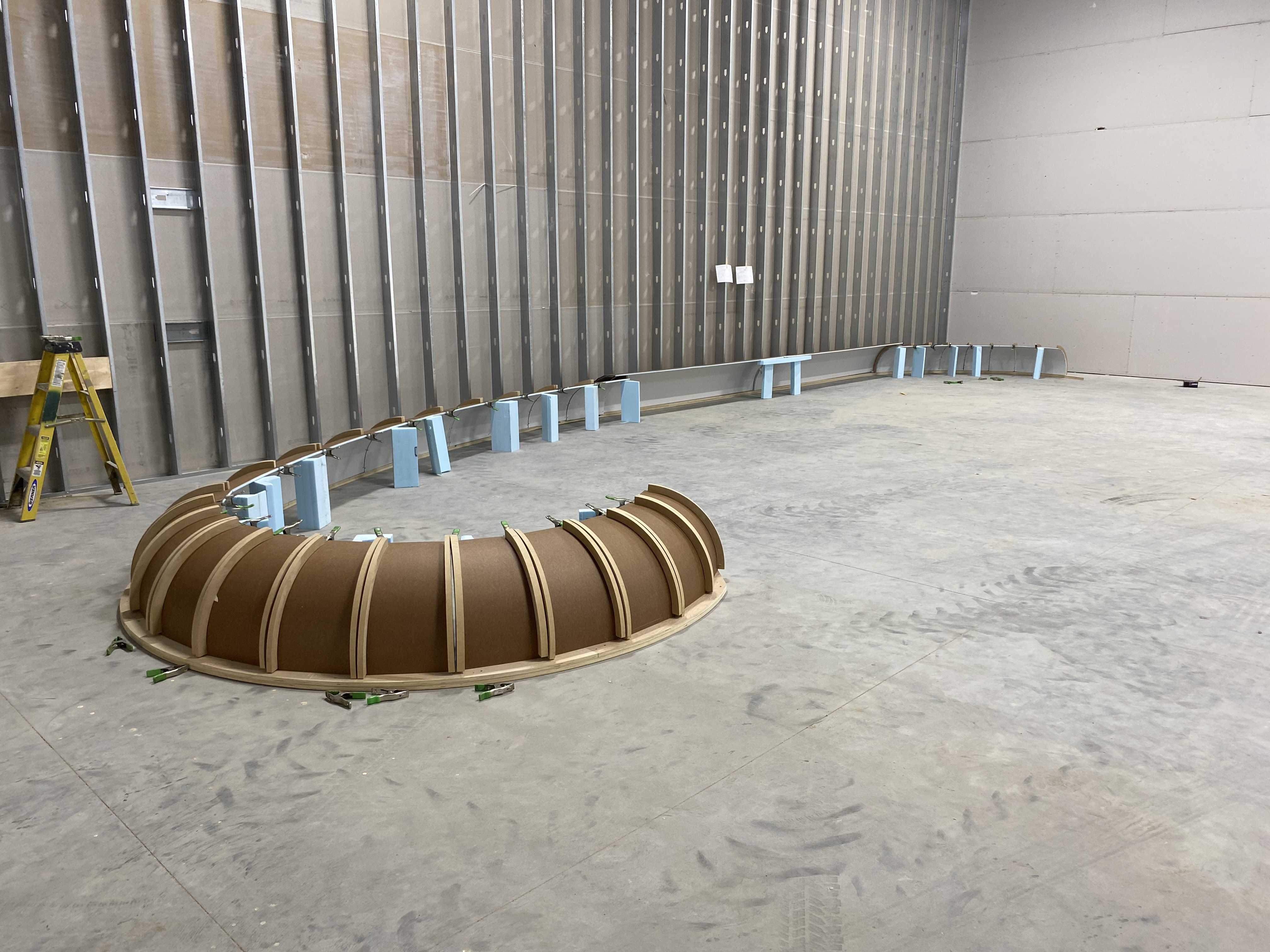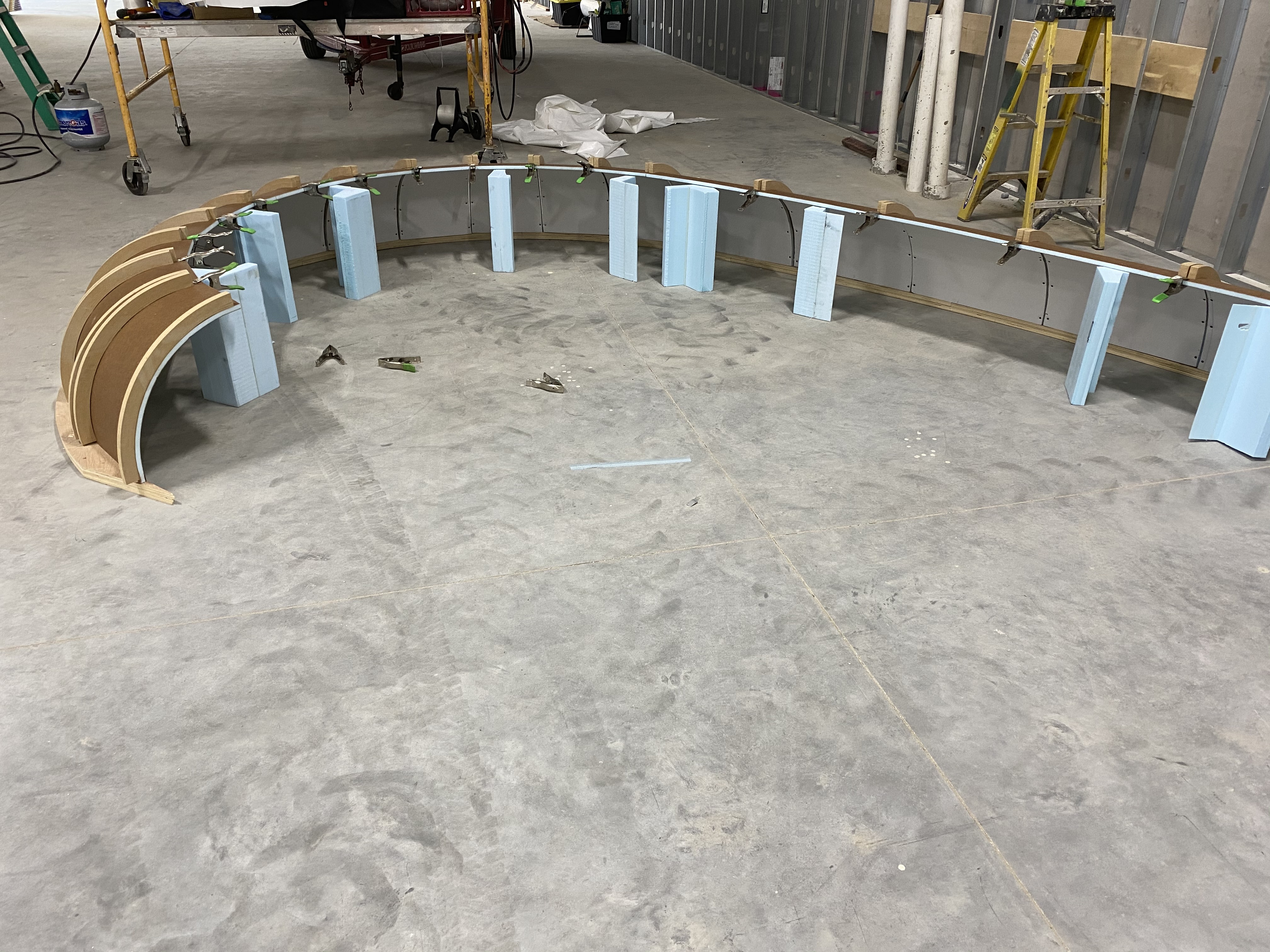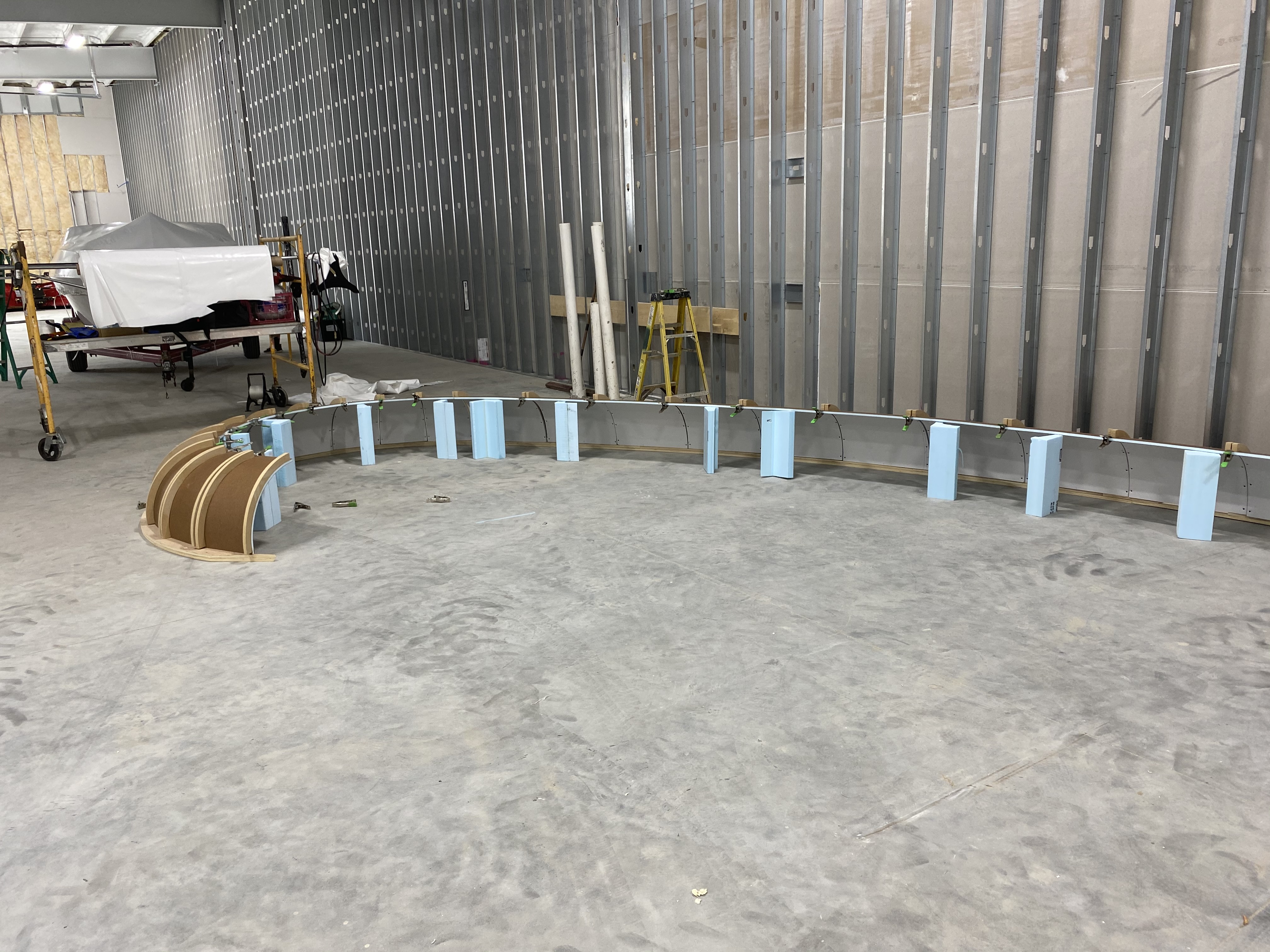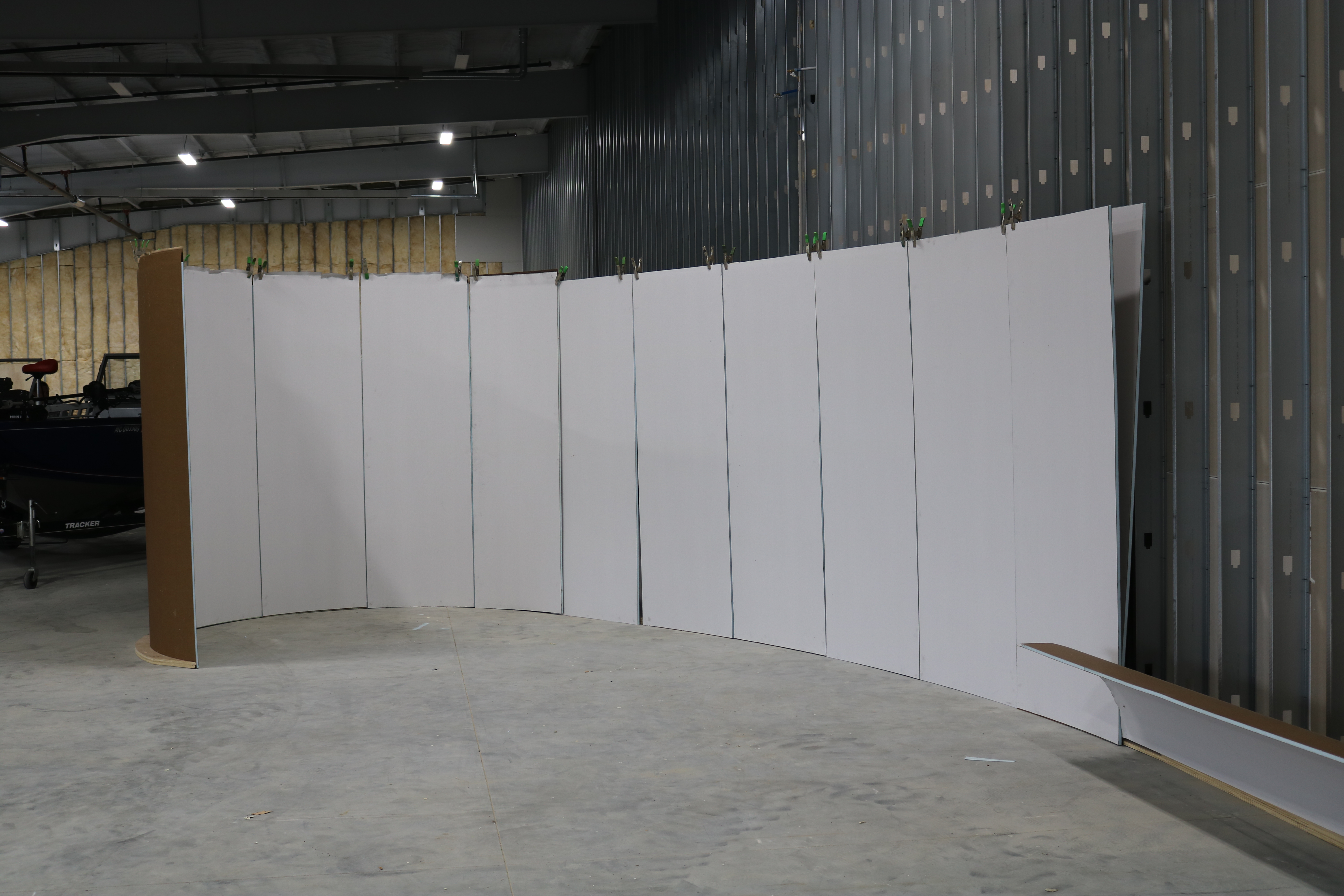 One of the most common questions we get is What Size Round Column do I need to cover my square post? Seems simple enough but there is actually some math behind it. So, we dusted of some Algebra, dug up Pythagoras and tracked down the Quadratic Formula to get you the answers. Here is a quick reference table you can use to determine the minimum size Round Column Wrap you will need to cover your square post. If you really want to see all the math shoot us a note and we'll discuss it with you. Preformed Curved Drywall Column Covers from Modern Curved Solutions are a great solution to cover an ugly steel post look great
Use these quick Steps to determine what size column you need to cover your square post
1. Measure the width of your Square Post.
2. If your square Post is a Rectangle than use the longest side.
3. Using the width you measured, find the Minimum Column Size using the Column Calculator below.
4. The Column Calculator also tells you the thickness of the nailer you will need to add to your square post. We recommend using 2x4's
5. This is the minimum size column you will need, You can always go bigger, You will just need to add additional nailer width to account for the extra diameter.
6. Once you have determined the size Column you need, Check out:   Order Column Wraps Now  to get what you need to complete the job
7. Check out our other posts for additional info:  Preformed Curved Drywall Column Cover Installation Tips