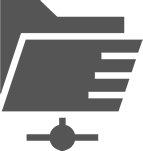 Q:   How do I order?
A:    Contact us by phone or email with your specs or questions. We will identify the best Panel solution for your Project and provide a firm, written quote, with sketches and specs.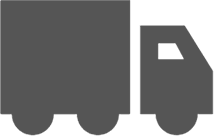 Q:   How are the panels shipped?
A:    Orders are direct shipped, from our US factory, directly to your job site or warehouse. Our panels are quite rigid but we have encountered issues with incidental damage by the carriers. Therefore in most cases we will wood crate the panels. Yes, often the crate weighs more than the panels, but we have seen too many cases where a forklift speared the box, fell off the truck, or something was dropped on them.
Q:   The shipping can seem expensive, why is this?
A:    We sympathize with the frustration. Our shipments are light but long. In the shipping world, this is a bad combination. The shipping companies start charging significant extra fees once the panels exceed 6 ft. in length. If you are going to cut the panels onsite, let us know in advance. If we cut a 10 ft panel into 2 x 5 ft pieces the savings can be significant and worth it if you are going to do it anyway.  We are constantly working with multiple shippers on every order to try and be as competitive as possible. If you have special shipping requirements such as a Residential Delivery, let us know upfront. Scheduling this advance will be cheaper than after the fact.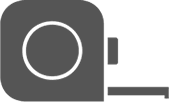 Q: Are the panels gypsum based?
A:    The panels are Gypsum Free. Panels are a laminated construction using composite principles of a rigid formable core, hard skinned and bonded with a white paper consistant with products sold as gypsum based panels. Panels are compatible with common gypsum based panel materials that can be used adjacent to our Preformed panels to complete the wall system.

Q:    I don't see the size I want in your standard catalog, Can I get a Custom Size?
A:    Yes, While a custom size will often require a Custom Mold to be built. Our Mold building is quite time and cost effective.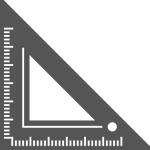 Q:     Why do the panels appear to have a flat section on each edge?
A:      When the seam between our panel and the next sheet of drywall is filled, it is much easier to get a clean finish if the seam is completed on a flat section and not have to be immediately blended into the radius.


Q:       How durable are the panels?
A:       The panels are very damage resistant. The hard skins resist dings and dents. If the skin gets damaged by a large impact, the damage is generally much more of a puncture and localized than crumbling like gypsum based drywall. Repair is the same as drywall with spot repair using drywall compound, sand and paint. The panels are not water absorbing like gypsum drywall so a leak or pipe burst will not waterlog and fail the substrate.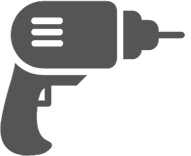 Q:      Do your arch kits require curved framing underneath?
A:       No, Our panels are very rigid. Just screw the directly to the existing door framing with 2 screws. No need to buy complex curved framing systens or try and curve wood underneath them. Just use our preformed door arch kit.
Q:     Should I install the regular drywall first and then put the curved panels in last?
 A:    We do not recommend installing the regular drywall first. Variations in Wall and Ceiling straightness can lead to issues getting a good fit between the curved panels and the regular drywall. Installers tell us they save the most time when they install the curved pieces first and then butt the regular drywall sheets to them.
Q:   Can other laminates be used on your Curved Panels?
A:     Yes, Our preformed curved Panels are a great substrate to apply a wide variety of veneers and laminates to. The design options are almost limitless.  As our panels are rigid you can significantly reduce the amount of framing necessary to support the design feature.
Q:    Can your laminated lightweight panels be made in flat panels?
A:   Yes, we offer our Lightweight panels in a variety of thickness and skin configurations. These Panels offer dramatic weight reductions compared to traditional plywood, MDF, and other wood base products. The panels also offer improved R Values of approx R5/in. Our Process allows the production of panels from thickness of 1/2" to sizes in excess of 8"
Q: Do you have panels premade?
A:   All panels are manufactured specifically to the demand of the customer, specifically for the project of the customer. We do not routinely carry unsold inventory.
 Q: What are your Shipping Terms?
 A:  Our Terms, as confirmed on your Invoice, are F.O.B Modern Curved Solutions, Highland MI 48357. This means that regardless of who pays for the shipping, or who arranges the shipping, Ownership and responsibility of the Panels are transferred to the consignee (The Buyer) once the panels have left our facility.  Modern Curved Solutions remains commited to assist you with Tracking and Claims related to potential Damage in Transit. If we are paying the shipping on your behalf, we will assist in making a claim and seeking resolution as promptly as possible. When possible, we will do our best to provide replacement material while the final disposition for the damage claim is being resolved. The financial responsibility of the original material and any replacement material is the responsibility of the Buyer regardless of the outcome of the claim. We strong encourage the Buyer to purchase Shipping Insurance on all orders, and especially on orders in excess of $1,000, as this is typically the limit of accountability for most Trucking Companies. If we are arranging the shipping, we can purchase insurance on your behalf as this is typically the most expedient and cost effective. If a shipment arrives damaged, you should document the damage with the Trucking Company upon delivery and take multiple pictures of the material while it is still on the truck. Do not reject delivery of the material. This will complicate things and delay any resolution. We work hard to package your order for survivability during the shipping process and do our best to work with reputable National Carriers to minimze cost and risk to your shipment. If you have any special shipping circumstances or concerns please don't hesitate to contact us.