Building a Cove Ceiling creates a beautiful architectural detail. They accent diverse architectural styles from traditional farm house to extremely modern Malibu. Historically these were constructed using complex and time consuming plaster methods using a combination of wire mesh and lath and then a lot of mudding and sanding. A lot of labor by specialized skills. This gave way to techniques using creation of a lot of curved framing and then forcing a couple of sheets of flexible drywall in place. Sure would save a lot of time if you didn't have to build all this framing to create a beautiful cove ceiling. Modern Curved Solutions has the answer!
 The Pre-formed Cove Ceiling Panels from Modern Curved Solutions are a great way to save all this framing and get a beautiful result. Here are some Instructions how to complete a Cove Ceiling Installation in a New Construction Situation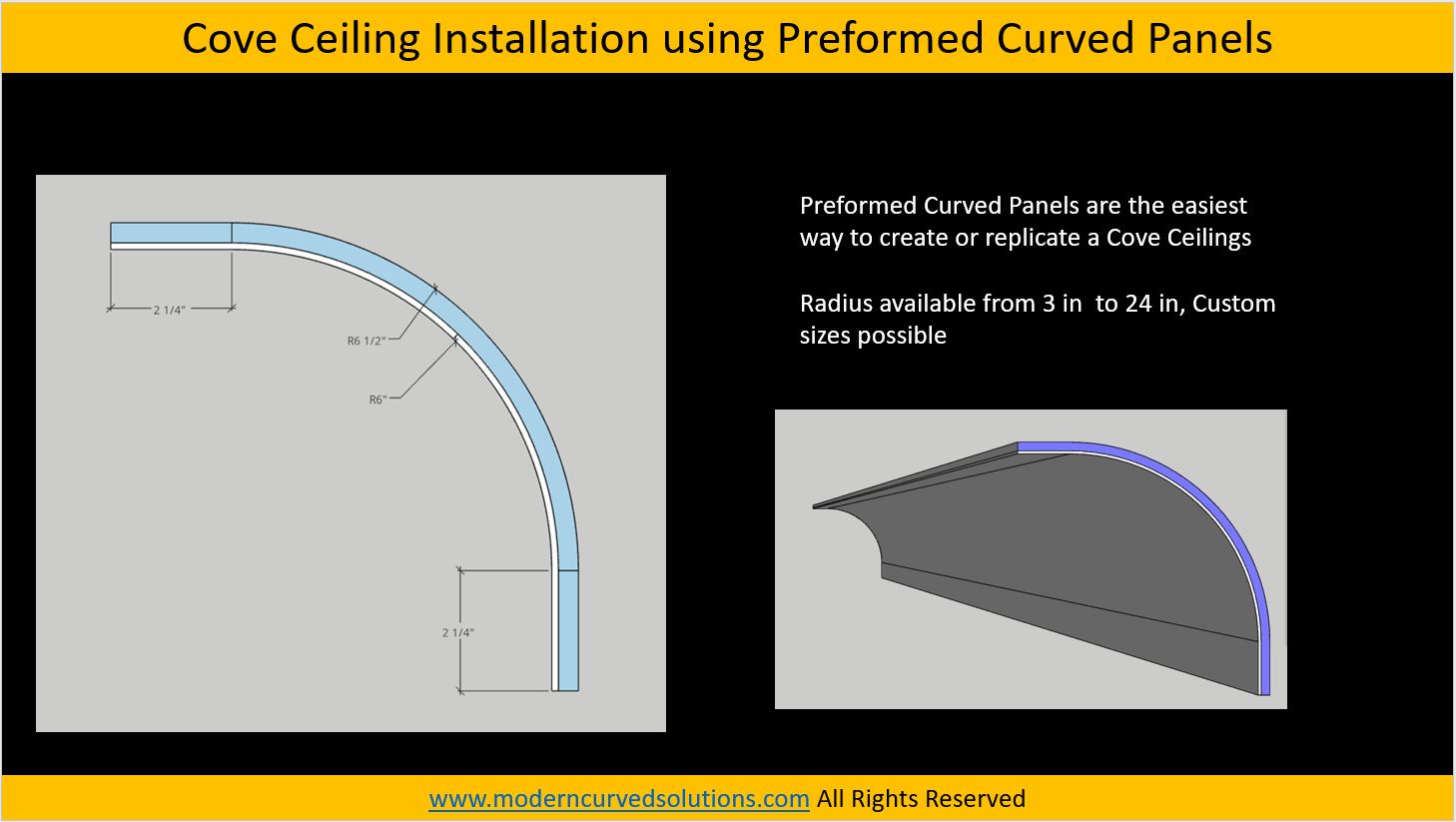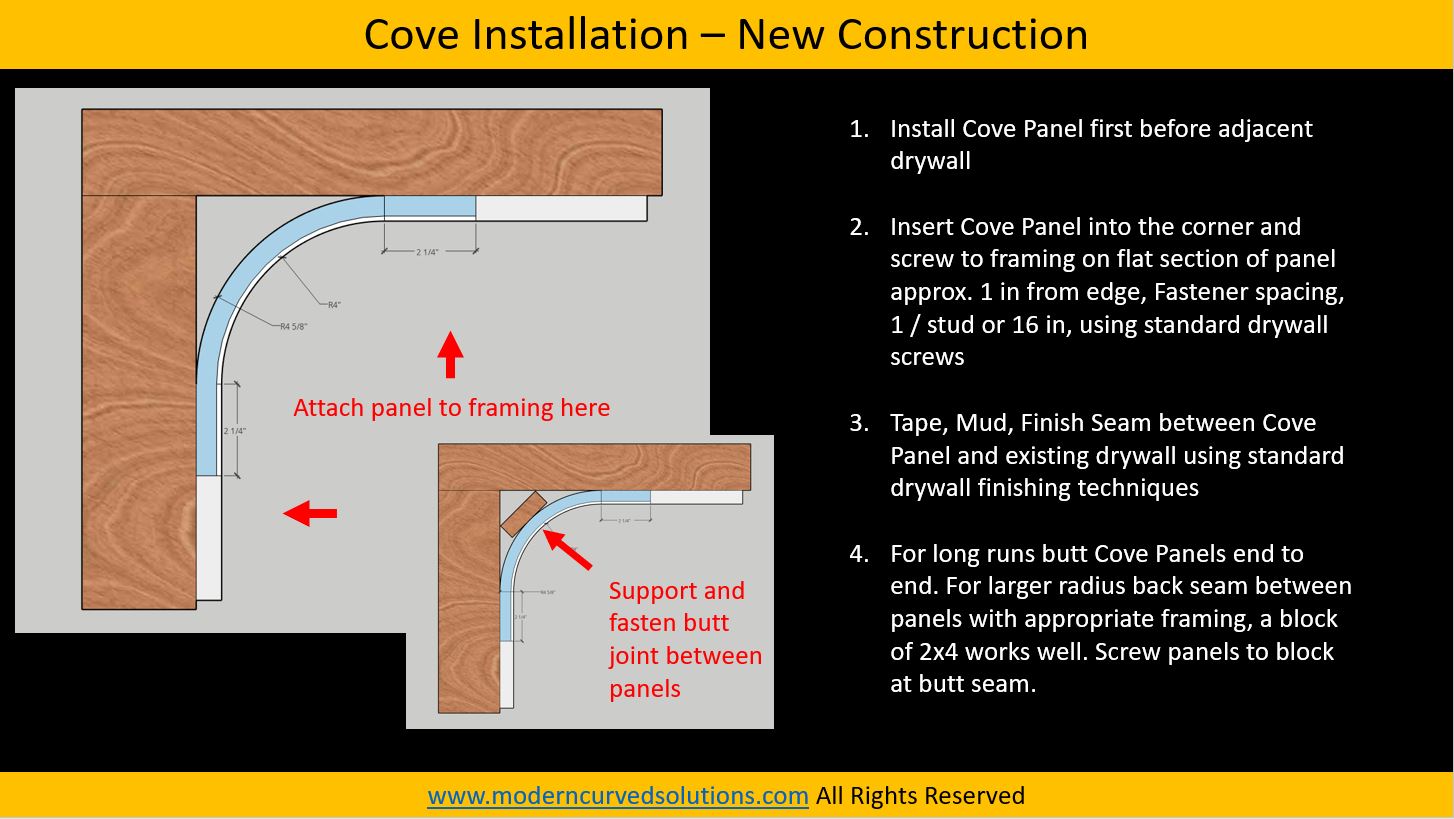 As you can see, Installation and saves all the extra framing that has been traditionally used, Good Luck with you next Project!